The Ministry of Defence, issuing a special press release today (24), stated that lifting the State of Emergency will not have any impact on the ban imposed on terrorist organizations. MORE..


24 Aug 2019 (9:28 PM)


Two persons have been shot and killed by unidentified gunmen inside a house at Pahathgama in Hanwella last night. MORE..


26 Aug 2019 (8:57 AM)



A person has been arrested by the Colombo Crimes Division (CCD) over links to terrorist activities, stated the Police Media Division. MORE..


25 Aug 2019 (6:20 PM)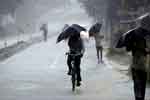 Windy condition over the island, particularly in Central hilly areas, Northern, North-central and North-western provinces and in Trincomalee and Hambantota districts (up to 50 kmph) at times and showery condition in South-western part of the island is expected to continue. MORE..


25 Aug 2019 (10:15 AM)



The Department of Meteorology says that showers or thundershowers will occur in Western, Central, Sabaragamuwa, Southern and North-western provinces while light showers are expected to occur in Anuradhapura District. MORE..


26 Aug 2019 (9:20 AM)