Minister of Health Rajitha Senaratne said that steps will be taken to regularize the prices of 27 more drugs in the near future. MORE..


25 Aug 2019 (1:53 PM)



Grateful memories of General (Retd) Hamilton Wanasinghe, who rendered an invaluable service to the motherland as a full pledged military officer for more than 40 years, was honoured last evening (24) when the main patch of road between Malwana and Dompe which is his residential forte was named as General Hamilton Wanasinghe Mawatha . MORE..


25 Aug 2019 (5:43 PM)



The Secretary of the Ministry of Power and Energy Suren Batagoda is avoiding the Committee On Public Enterprises (COPE) in the fear of having to reveal the names of the politicians involved in these frauds, according to the Ceylon Electricity Board Employees Union. MORE..


25 Aug 2019 (8:03 PM)



If Minister Sajith Premadasa isn t named the United National Party (UNP) presidential candidate by the 30th of August, a group of UNP members, including himself, will make some tough decisions, states UNP MP Hesha Withanage. MORE..


25 Aug 2019 (2:34 PM)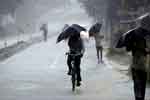 Windy condition over the island, particularly in Central hilly areas, Northern, North-central and North-western provinces and in Trincomalee and Hambantota districts (up to 50 kmph) at times and showery condition in South-western part of the island is expected to continue. MORE..


25 Aug 2019 (10:15 AM)