If Minister Sajith Premadasa isn t named the United National Party (UNP) presidential candidate by the 30th of August, a group of UNP members, including himself, will make some tough decisions, states UNP MP Hesha Withanage. MORE..


25 Aug 2019 (2:34 PM)



The presidential hopeful of Sri Lanka Podujana Peramuna (SLPP) Gotabaya Rajapaksa, attending the National Youth Convention of the party, addressed the solutions that would be provided to resolve the issues of the youth that concern the fields of education, employment, development, security, sport and environment. MORE..


25 Aug 2019 (3:02 AM)



The Leader of the Opposition Mahinda Rajapaksa says that he would like it if Minister Sajith Premadasa runs for Presidency from the United National Party (UNP). MORE..


25 Aug 2019 (11:06 PM)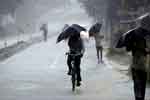 Windy condition over the island, particularly in Central hilly areas, Northern, North-central and North-western provinces and in Trincomalee and Hambantota districts (up to 50 kmph) at times and showery condition in South-western part of the island is expected to continue. MORE..


25 Aug 2019 (10:15 AM)



The Secretary of the Ministry of Power and Energy Suren Batagoda is avoiding the Committee On Public Enterprises (COPE) in the fear of having to reveal the names of the politicians involved in these frauds, according to the Ceylon Electricity Board Employees Union. MORE..


25 Aug 2019 (8:03 PM)