Grateful memories of General (Retd) Hamilton Wanasinghe, who rendered an invaluable service to the motherland as a full pledged military officer for more than 40 years, was honoured last evening (24) when the main patch of road between Malwana and Dompe which is his residential forte was named as General Hamilton Wanasinghe Mawatha . MORE..


25 Aug 2019 (5:43 PM)



Minister of Health Rajitha Senaratne said that steps will be taken to regularize the prices of 27 more drugs in the near future. MORE..


25 Aug 2019 (1:53 PM)


Two persons have been shot and killed by unidentified gunmen inside a house at Pahathgama in Hanwella last night. MORE..


26 Aug 2019 (8:57 AM)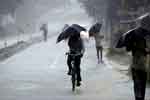 Windy condition over the island, particularly in Central hilly areas, Northern, North-central and North-western provinces and in Trincomalee and Hambantota districts (up to 50 kmph) at times and showery condition in South-western part of the island is expected to continue. MORE..


25 Aug 2019 (10:15 AM)



A father from Puttalam who poisoned his 2 children has committed suicide by hanging himself, stated the Police Media Division. MORE..


25 Aug 2019 (3:12 PM)